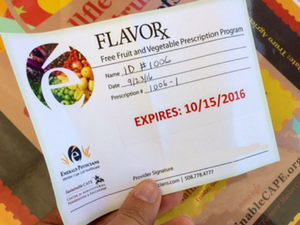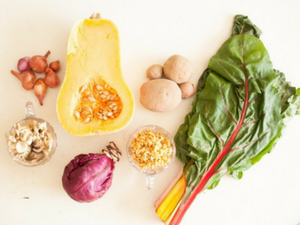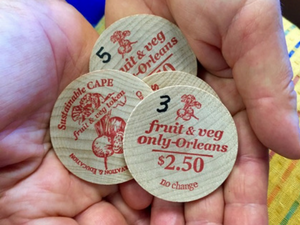 FLAVORx Program for Fruit & Vegetable Prescriptions
In the fall of 2016, Sustainable CAPE and Emerald Physicians launched the pilot phase of FLAVORx, a community-based research project that takes an innovative approach to answering the question: Does increasing access to local produce make at-risk patients healthier? Over the course of the 10-week study, half of study participants (the treatment group) received weekly prescriptions for fruits and vegetables redeemable at local farmers' markets. The other half (the control group) received gas gift cards of comparable value. It was important to both Sustainable CAPE's Founder, Francie Randolph, and Emerald Physician's Director, Dr. Kumara Sidhartha, that both the treatment and control groups be treated equitably. All participants took part in weekly nutrition classes with registered dietitian Nicole Cormier, RD, LDN of Delicious Living. The Emerald Physicians team (member Cape Cod Healthcare) then collected health data on all participants to determine changes in measures of chronic disease, including body-mass index, waist circumference, blood cholesterol levels and fasting glucose levels.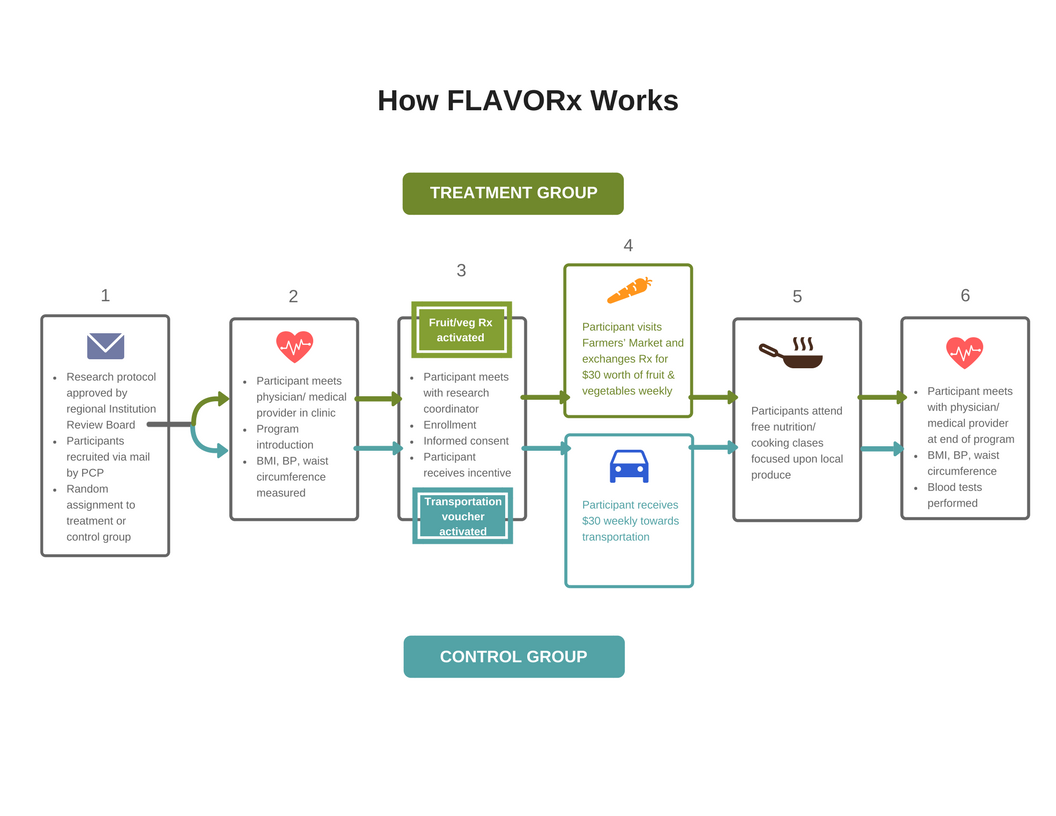 Sustainable CAPE's Founding Director Francie Randolph and Emerald Physicians Medical Director Dr. Kumara Sidhartha were awarded funding to expand the pilot FLAVORx project into a 2017 clinical research study. The pilot expanded to include four farmers' markets from Falmouth through Truro, three cooking demo sites, ten Emerald Physicians offices as well as an increase in the number of patients participating in the study. Upon completion, patients' biometric data and behavioral changes will be analyzed for use in determining future preventative health measures.
We are grateful to Cape Cod Healthcare Community Benefits, Cape Cod Five Cents Savings Bank, Cape Cod Foundation and private individuals for playing an integral role in the development of FLAVORx.
Press on the FLAVORx – fruit and vegetable prescription pilot:
Cape Cod Times, Cynthia McCormick | April 27, 2017
"Dozens of people across the Cape may receive prescriptions for vegetables instead of pills this summer with the planned expansion of a pilot project that has doctors sending approximately nine patients to a farmer's market last year..." Read more
Edible Cape Cod, Michelle Koch | April 21, 2017
"Prescriptions for peppers, berries and peas? Summer 2017 will be the second run of FLAVORx, when Emerald physicians prescribe freshly harvested vegetables and fruit as part of a multi-faceted approach to increase patient wellness..." Read more
WCAI, Heather Goldstone | March 20, 2017
"We all know that we'd be healthier if we ate more fruits and vegetables... But few of us actually do anything about it. But would that change if you actually got a prescription that covered the cost of fresh, locally-grown produce? That was the question at the heart of a recent pilot project on Cape Cod, called FLAVORx...." Read more
CapeCod.com, Glenn Ritt | March 8, 2017
"The 10-week FLAVORx study measuring the impact of a whole food, plant-based diet on health, has now concluded and medical director Kumara Sidhartha, MD, MPH of Emerald Physicians is immersed in analyzing and documenting the statistical results. But for at least one participant, the results are already crystal clear..." Read more
"Emerald Physician Services, in partnership with Sustainable CAPE, Orleans Farmers Market, and Cape Cod Healthcare aimed to do more than improve the health and well being of its 18 FLAVORx program participants..." Read more
"Francie Randolph is an artist with two degrees from Harvard University. Gus Schumacher is a former Under Secretary of Agriculture under President Bill Clinton. Kumara Sidhartha, MD is medical director of Emerald Physicians...[T]ogether they are forging an alliance to bring fresh fruits and vegetables to more Cape Codders, especially those who cannot access or afford them..." Read more
"'Let's make sure to balance our sugar with protein and fiber,' Nicole Cormier, RD, LDN explains to her attentive audience...Cormier was meeting with 18 selected patients of Emerald Physicians who participated in a recent 12-week pilot project that prescribed farmers' market fresh fruits and vegetables…." Read more