About Sustainable CAPE
Sustainable CAPE's mission is to celebrate local food while teaching about the health of our bodies, community, and environment. We demonstrate the direct link between local food, sustainable health and wellness, and the importance of preserving the fragile land and water resources that directly enable our local harvest. Our goal is to educate, empowering individuals to become agents of change – thereby creating a decidedly more delicious, healthy and sustainable world.
Board of Directors

Meet the community members leading our organization.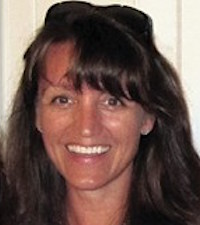 Francie Randolph – Visual Artist & Educator
Founding Director of Sustainable CAPE, Francie Randolph, Ed.M., is an award-winning visual artist whose nature-based work has been published & exhibited internationally. After living in Papua New Guinea and Australia, she taught in Harvard's Visual and Environmental Studies Department for 7 years, winning numerous Teaching Awards. In 2009, she and two farming friends co-founded the Truro Agricultural Fair; shortly thereafter she founded the non-profit Sustainable CAPE. Randolph now works toward creating a Deeply Rooted Food System, combining her undergraduate and graduate degrees from Harvard with cross-disciplinary passions for art, food, health, the environment, education & food equity. She lives surrounded by gardens on an historic farm in Truro with her artist husband, 2 children, 1 cat, a dozen hens and countless honeybees.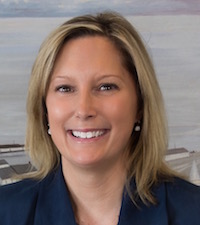 Lori Meads – President & CEO
Lori Meads, a true Truro native, is the President / CEO of Seamen's Bank and is also the Executive Director of the Seamen's Bank Longpoint Charitable Foundation. She is a graduate of Bryant University with a BS/BA with a concentration in Marketing. Her professional experience, in addition to banking, is in the fund development arena. She holds leadership positions on several Cape Cod non-profit boards and is continually involved in charitable events. Giving back to the community is an important mission in Lori Meads' professional and personal life. Lori lives in Truro with her family where she spends free time fishing on Cape Cod Bay, feeling very lucky to live in such a unique and beautiful environment.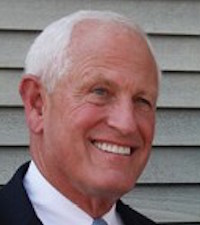 Peter Gilson – CEO
Peter W. Gilson served as Chief Executive Officer of Victorinox Swiss Army, Inc. and as the President and Chief Executive Officer of Physicians Support Systems, Inc. Additionally he served as the Chief Executive Officer of the Warrington Group Ltd., a manufacturer of safety products that was previously a division of the Timberland Company, where he formerly served as Chief Operating Officer. He has been a Director of EDCI Holdings, Inc. since March 1997. He is currently a Director of The New Hope Foundation and a Trustee of Deerfield Academy. Peter is a fan of farmer's markets, juicing dinosaur kale, and growing bushels of cherry tomatoes and raspberries in his Truro garden.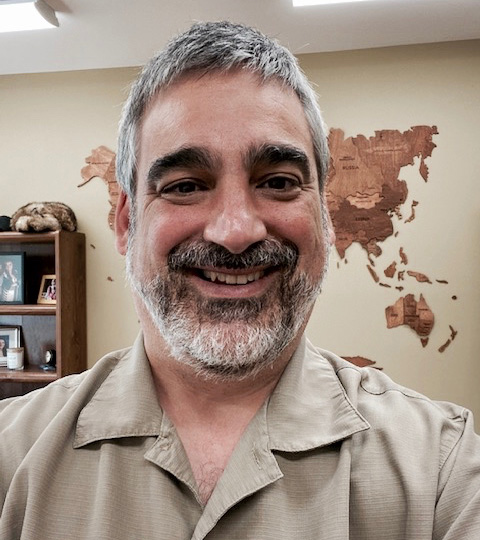 Steven M Garran – Business Owner & CPA
Steven Garran, a direct descendent of Truro's first minister, is the owner of Steven M. Garran, CPA in Eastham, Massachusetts, a tax-preparation and accounting firm. While firmly rooted on the Cape, Steve is an avid traveler and has traversed the world, collecting art wherever he finds himself. He has promoted youth activities through his longtime leadership in many area non-profits such as The Orleans Firebirds and Boy Scouts and has raised funds for the American Cancer Society for many years. His experience in banking, wealth management and accounting, as well as his deep ties to our local community, make him an invaluable asset to our work at Sustainable CAPE.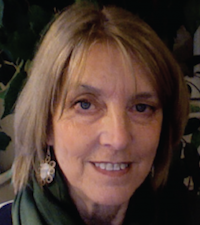 Chris Affleck – Educator
Christopher Anne Affleck, a lifetime educator, was born and raised in New York City and since then has put down (and pulled up) roots in Mississippi, Berkeley, Santa Barbara, and Falmouth. Finally she settled in Cambridge, where she taught elementary school for 29 years and successfully raised two children and many bushels of zucchini and tomatoes. Her educational background with elementary school students is invaluable for developing today's garden curriculum. Chris's Truro garden and dining room support a large cohort of visitors, guests and luminaries while supporting a robust forum for local food discussion.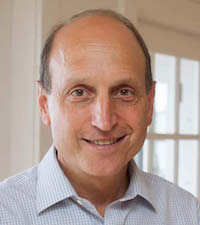 Dan Wolf – Founder & CEO

Dan Wolf, former State Senator from the Cape and Islands, founded Cape Air & Nantucket Airlines, one of the largest independent regional airlines in the country headquartered in Hyannis, MA. Cape Air is an environmental leader and supports a comprehensive Greening Initiative, which includes one of the largest photovoltaic systems in southeastern MA,  providing 100% of electricity used in the company's headquarters. Dan believes that his strong business, philanthropic, and environmental background, coupled with his equally strong belief that our economy should serve the core beliefs of our citizens rather than define our direction, has helped him to represent the Cape and Islands – in addition to Sustainable CAPE – with integrity and vision.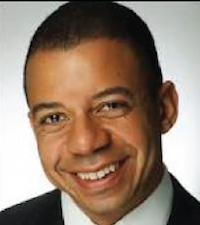 Mark Watson – Sustainably Responsible Investor
Board Member Emeritus, Mark W. Watson serves as Managing Director of the Boston Impact Initiative Fund, which offers blended capital to address the racial wealth gap in Eastern Massachusetts. He has worked extensively to provide socially responsible financial planning and investment advisory services to nonprofits, public and corporation pension plans through Keel Asset Management LLC, which he founded. Mark is an investment committee member of the Fair Food Fund; chair of the Triskeles Foundation's Asset Management Committee; and a former board member of the Social Venture Network. Mark loves to sail and wherever he travels eats locally grown & harvested food fresh from the farm and sea.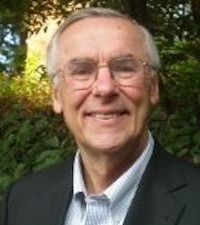 Gus Schumacher – 1940-2017
Loyal friend and fellow Board member Gus Schumacher passed away in September of 2017. A true champion of the local food world, Gus served as President Clinton's Under Secretary of Agriculture at the USDA and, prior to that appointment, served as the Commissioner of Food and Agriculture for the Commonwealth of Massachusetts. In 2018 he was posthumously honored with the expansion & renaming of a portion of the Farm Bill with permanent, mandatory funding – including $250 million over the next 5 years. The Gus Schumacher Nutrition Incentive Program (GusNIP) also expands the program's scope to include a new Produce Prescription Program. Lauded as "a magnificent advocate for farmers and families (who) saw the importance in building access and affordability", Gus was a member of the 21st Century Sustainable Agricultural Task Force of the National Academy of Sciences and co-founded the Wholesome Wave Foundation in Bridgeport, Connecticut. After Harvard College Gus studied at the London School of Economics and was a research associate in agribusiness at the Harvard Business School. Gus spent the vast majority of his free time at farmers' markets, encouraging the next generation and sailing on the waters of Cape Cod.
Gus' Zucchini 500 Racetrack at the Truro Agriculture Fair continues to engage youth and their families in wholesome fun with vegetables to this day.
Our Supporters

Please join us in supporting our supporters – using their services, buying their products, or donating to their causes strengthens our community.

Steve Corkin & Dan Maddalena
Peter & Peggotty Gilson
The Howard Bayne Fund
Harvesters
Cape Air – Clyde Watson & Denis Devlin – Alina K Roytberg –  Mona Dukess – Michael Fee & Michele Fee Smith – Nararo Foundation – Ricki Nenner – Truro Public Library
Cultivators
Chris Affleck – AIM Thrift Shop, Inc. – Julie Shapiro & Shelly F. Cohen – Susan Anthony Family Fund of the Cape Cod Foundation – Deborah Colson & Mark Diker – Farm Credit East – Steven M. Garran, CPA – Curtis Hartman – Jeung Hyun – Katz Family Foundation – Samantha Knowlton – Romaine Macomb & Ruth Feldman – Mashpee Commons LLP – Patrick Otton – Penny & Evan Randolph – Robert & Barbara Cardinal – Truro Cultural Council – White Cedar Fund – Kelsey Wirth & Samuel Myers – Truro Part-time Resident Taxpayers Association