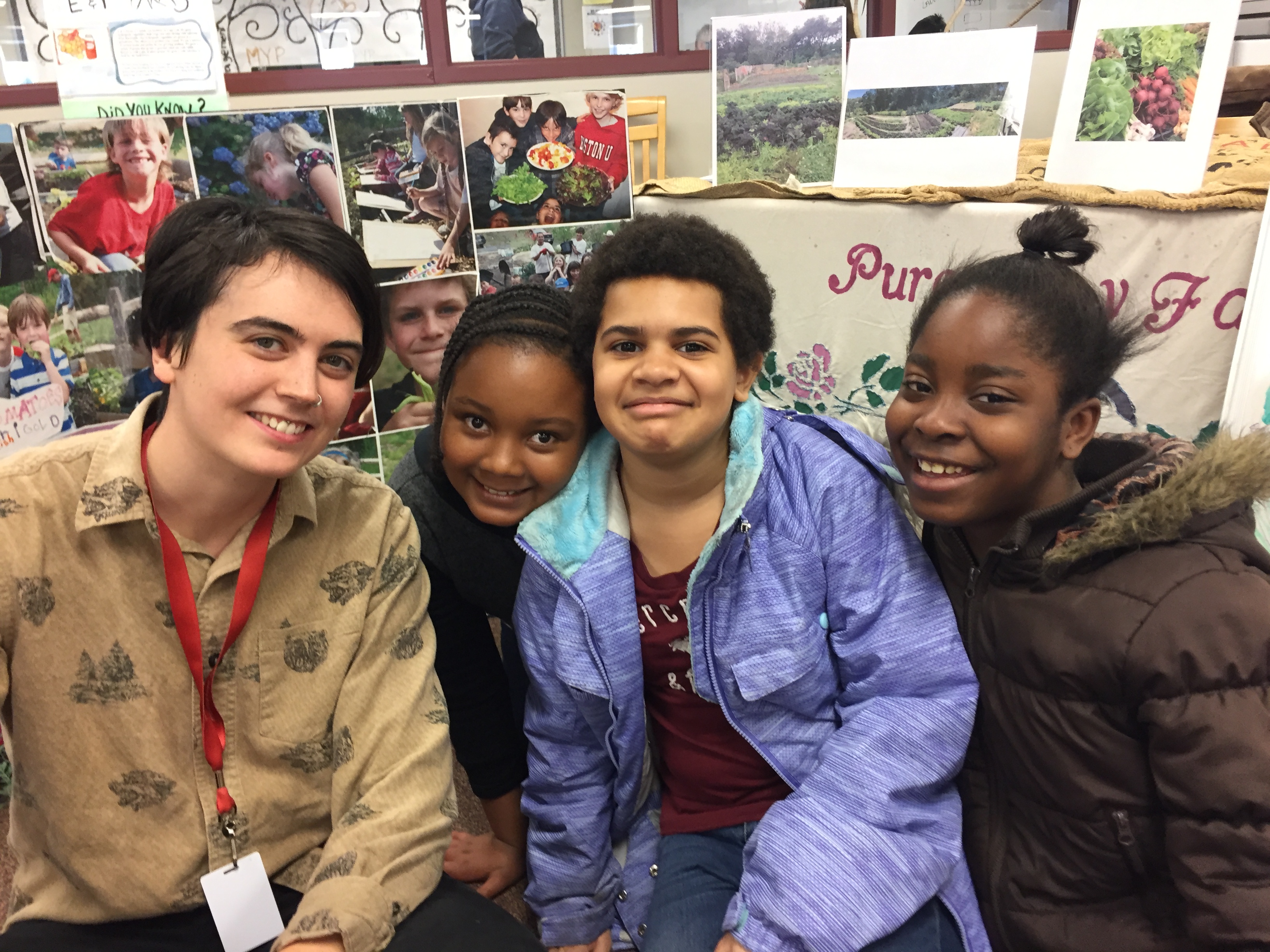 Farmer-in-the-School Program
Sustainable's CAPE's Farmer-in-the-School Program incorporates gardening and healthy eating directly into the school curriculum and children's lives. Piloted in Truro Elementary School, the Farmer-in-the-School program now operates in three elementary schools from Wellfleet to Provincetown.
The program grew out of a 2013 report on existing food education programs and needs in schools throughout Barnstable County, produced by Sustainable CAPE for the
Eos Foundation
. We analyzed what works and what doesn't, and learned a great deal about past successes and failures from a broad spectrum of schools. Based on our findings we developed a program that interweaves five key components:
Farmer-in-the-School – Our farmer visits classrooms year-round to provide fun, hands-on instruction in gardening
School garden – Children engage directly in producing food
School cafeteria – Food grown in the school garden is incorporated in nutritious lunchtime meals or snacks
Academic curriculum – Lessons incorporate gardening into each teacher's curriculum
State Health & Wellness Curriculum & School Nurse – We link the garden to education on the importance of healthful foods to our body, community and environment
In addition, the Farm-to-School program links children to farmer's markets through spring and fall field trips, and Fresh Kid Awards – gift certificates donated to each student and redeemable at the Truro, Provincetown & Wellfleet Farmers Markets. These certificates not only enable each child to purchase healthy food for their family at a local farmers' market at no cost, but double as education about the benefits and incentives available to low-income families at farmer's markets.
Through the Farmer-in-the-School program we increase a school's food production while linking the cafeteria, school curriculum and health & wellness instruction to the garden. We model a new school culture focused on health as well as education. And by linking schoolchildren to farmer's markets, we connect children to "real world" farmers and SNAP incentive programs for healthful foods. We are able to strengthen not only the health of the next generation, but the health of our community as a whole.