Growing Community Harvester Highlights 2022
This is the second year we won a grant from the Massachusetts Department of Agricultural Resources to support and promote our local growers and share their harvest with free community meal organizations on the outer and lower Cape. Learn more about your Cape Cod harvester through our Harvester Highlight Videos and Newsletters!
Through this program, we purchase fresh produce from different Cape Cod harvesters each month and donate it to up to different soup kitchens serving our community! We are grateful to partner with Soup Kitchen in Provincetown (SKIP), Truro Community Kitchen in Truro, The 246 Community Kitchen in Wellfleet, and Lower Cape Lunch (LOCAL) in Orleans for this program. Each of the organizations we donate the purchased produce to distributes copies of our Harvester Highlights with the meals that the fresh food is incorporated into. The Harvester Highlights serve to promote the farmer, explore the featured produce item, and spread the word on how to access free & discounted fruits and vegetables through the nutrition incentive programs we fund at nearby farmers markets. 
Most Recent Harvester Highlights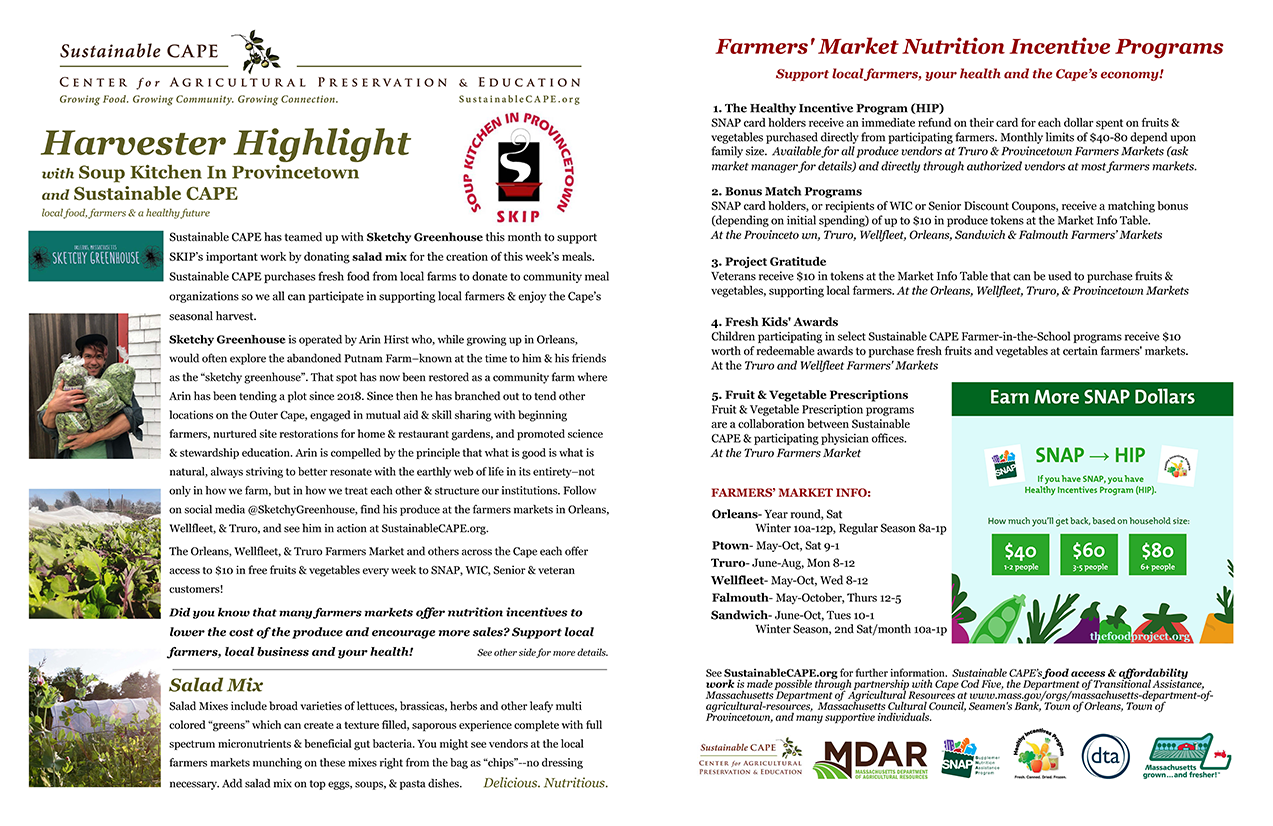 Past Harvester Highlights