Truro Agricultural Fair – Fallow Year for 2019 (no fair)
Next fair in 2020: Sunday, September 6, 10am – 3pm
NOTE: 2019 is a "Fallow Year" for the Truro Ag Fair (i.e. a year off to tend to children, elders, gardens and plan for a wonderful 10th anniversary fair!) – but we very much hope to see you in 2020!
Education is… making visible what is hidden as a seed.  —

Thomas More
20 Truro Center Road, Truro, MA 02666
NOTE: 2019 IS A FALLOW YEAR FOR THE TRURO AGRICULTURAL FAIR. We will take a year off allowing us time to nurture and grow our families and our gardens, to tend to our elders and to plan for next year– the Truro Agricultural Fair's 10th anniversary! We'd love your help… if you're reading this and missing us, please hit the volunteer button and get on next year's volunteer list today. We'd love to include you and your family & friends!
SUNDAY, SEPTEMBER 6, 2020 10am-3pm. Join us in celebrating Agriculture, Aquaculture, Fishing and Farming and our 10th anniversary on the beautiful banks of the Pamet River. The Ag Fair, an Outer Cape tradition, offers a variety of locally harvested foods from land and sea: buy oysters or lobsters, just picked fruits and veggies, fresh eggs or honey, baked delicacies or a finger-licking local lunch served up by the Cape's fantastic food trucks.
The fair is free and open to the public and includes Harvest Contests as well as Pie-eating, Pie-baking and Barnyard Beauty Contests. BYO zucchini racecar for our 24' long Zucchini 500 racetrack (judging starts at noon)! Fiddlers bands play all day; we offer old-fashioned kids games and art-making tables, turnip and rutabaga bowling and lots, lots more.
The Truro Ag Fair showcases the Cape's history, the foods currently grown and harvested, and connects the health of our local food system to our physical health, environment and future. Step back in time and appreciate all that the Cape has to offer: great food, great community and a gorgeous environment we all can support!
Goals and Benefits
Our varied displays encourage the exchange of ideas and experience. Every fairgoer can learn about local food as well as positive steps each of us can take to help sustain our physical health, land and water resources. The fair also creates opportunities for involvement, fosters volunteer service, raises community spirit and benefits the Cape's economy by offering a venue for the community to market their harvest and appreciate their neighbors' work.
A multi-generational event, the Fair celebrates our harvesting history as we focus upon the future health of our community and this glorious sliver of land. All, of course, while having fun!
Please join us!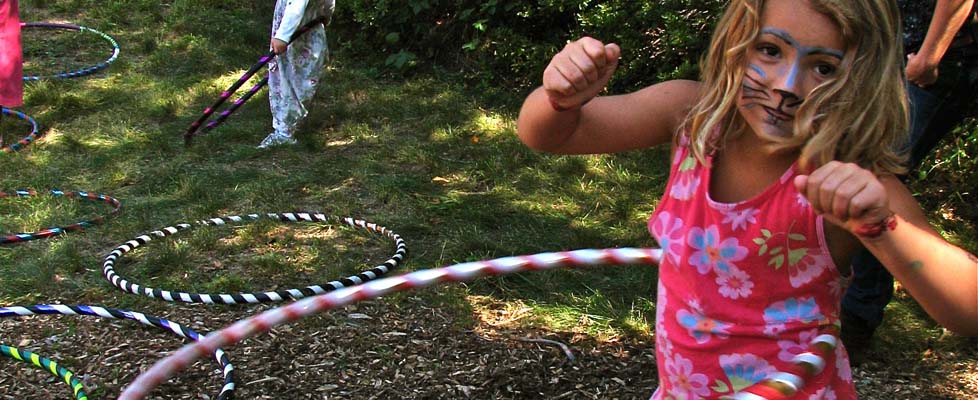 Volunteer or Sponsor the Truro Agricultural Fair
We must be the change we wish to see in the world. — MAHATMA GANDHI
Volunteer on the Sunday of Labor Day Weekend
All kinds of people work together to create the fair and have fun doing so, smiling and tapping their toes while listening to fiddlers and bluegrass bands. We share a day of bringing real happiness to others. So whether you are 8 or 88, we'd love to have your help at this multi-generational celebration. We can't create a community fair without the help of the community – and we'd love to have you on board!
Sign up Now!
Just fill out our Volunteer Registration Form to become a part of the Truro Agricultural Fair.
"It's a 2 hour shift and a great way to 'do something' for our community. I enjoy the laughter, the food, the music… I love to be a part of it all!"
Sponsor our Work
Our individual and business sponsors are an integral part of our success. We welcome all levels of support through a tax-deductible donation. We also encourage you to support those who help us create a more sustainable Cape Cod! Together with our sponsors we celebrate the local harvest and ensure its future. We sustain our community's health, and the health of the land and water resources that support us all. We educate people on what they, as individuals, can do to make a difference. If you believe in our work, please join us as a sponsor!
Sustainable CAPE – Center for Agricultural Preservation and Education, the fair's umbrella organization, is a is a 501(c)(3) non-profit that receives and disperses funds and donations.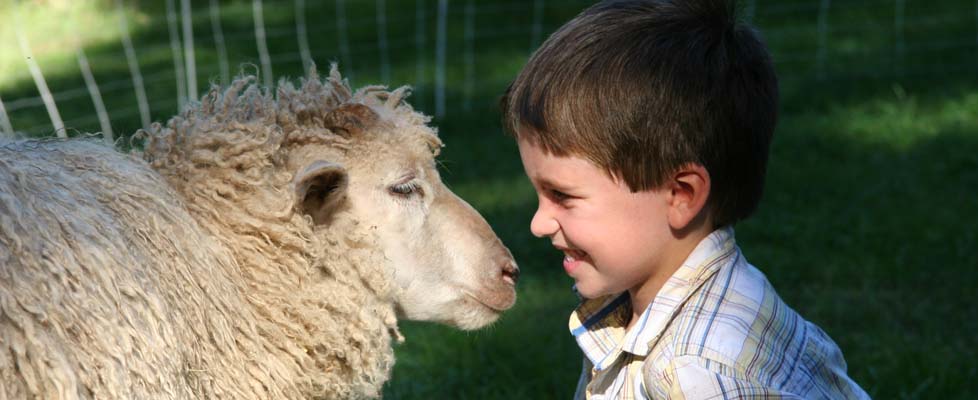 The Harvest Market at the Truro Agricultural Fair
Don't eat anything your great-grandmother wouldn't recognize as food. — MICHAEL POLLAN
Our Harvest Market is the center of our Agricultural Fair.  It offers a wide variety of the fresh, local goods available. All farmers and harvesters aim not only to sell directly to the fairgoer, but to offer knowledge & expertise as well. Come buy fantastic food just harvested from the land or sea – and learn how you can help sustain our community's health and environment!
The Harvest Market includes:
Bees & Honey
Lobster
Eastham Turnips
Clams & Oysters
Fresh Fruits & Vegetables
Flowers
Herbs
Wool & Spinning
Baked Goods
Chai and Coffee
Sea Salt
Cheese and Pasta
Beef and Pork
Ice Cream
Crepes
..and More!
Get Involved!
If you're interested in selling your Cape Cod harvest at the Fair, please contact us. We'd love to get you involved!
PLEASE NOTE: The Ag Fair exists to celebrate local food and highlight relationship to the health of our bodies, community & environment. Please note that we grant booth space ONLY to Barnstable County harvesters, restaurants offering local foods, and like-minded folks & organizations educating about health and environmental sustainability.
To sell other items please contact Truro Treasures and/or the Wellfleet Oysterfest. Thank you!
Contests at the Truro Agricultural Fair
The day is coming when a single carrot, freshly observed, will set off a revolution. — PAUL CEZANNE
The Harvest Contest
Enter your home harvest goods to win! Categories:
Longest Cucumber | Heaviest Tomato | Biggest Squash | Green Beans | Strangest Veggie | Tallest Sunflower | Best Looking Dozen (eggs) | Most Interesting Varietal | Most Beautiful Bouquet
Drop-off entries from 8:30-9:30 a.m.
The Barnyard Beauty Contest
Bring your farm animal to compete for a blue ribbon! Animals must be caged with water and food; a shade umbrella is suggested (unless its a large animal). If you plan to bring large animals, you will need fencing. We will provide people to tend to the animals during the day. Categories are subject to final entries. (Sorry – no dogs or cats). Drop off at 8am, pick up at 4pm.
The Pie-Baking Contest
Who can bake the tastiest pie? Judges will decide based on overall taste, consistency of filling, and crust quality. Local ingredients mean bonus points! After judging, all pies are sold at the Bake Sale to benefit the fair. Drop off at 8:30-9:30am.
Pie-Baking Regulations: Due to MA State law no pies needing refrigeration can be sold. For example: custard, cream-filled, cheesecake.
Register here for our contests. And don't forget to sign up early at the fair for the last (but certainly not least!) contest.
The Kids' Pie-Eating Contest
How fast can you eat a mini-pie? Heats start on the hour from 11:00 on. Big Kids (grown-ups!) at 3:00. No pre-registration; sign-up at the Fair!
Cost to enter: $0
Memories of receiving a ribbon: Priceless!
The Truro Ag Fair's Zucchini 500
There are two lasting bequests we can give our children. One is roots. The other is wings. —

Hodding Carter Jr.
It's the greatest spectacle in vegetable racing! A limited number of axles, wheels, and zucchinis will be available for children who wish to create race cars on site on a first-come basis starting at 10 am. Or harvest (or buy locally) your own zucchini, add wheels, decorate, and bring your speedster to the fair.
Register & Build 10-11:30
Judging at 11:30
Races begin at 12:00
Details: One Z-500 entry per participant only, personally delivered and registered by entrant. A zucchini must be the MAIN part of the entry and may be decorated, carved, painted, or embellished. Each entry must be self-propelled – no motors or additional assistance. The overall width including wheels should be no wider than 7 inches.
Bake for the Community Bake Sale
We eat every day, and if we do it… with a focus and care it can be a wonderful thing. It changes the quality of your life. —ALICE WATERS
A large part of our fund-raising for next year's fair comes through our bake sale proceeds. It's a wonderful, feel-good way to participate as a key part of the fair's operations. We are not kidding when we say that your baked donations make a very real difference to our future. And we aren't just talking dollars and cents – we  get so excited to buy and try all that amazing deliciousness that comes from the kitchens of Cape Cod. Please join our league of community bakers, invite friends to join in our local baking-palooza, and… Bake On !
Drop-Off: Please drop all baked items between 8-9:30am (though if you're later… well, that's okay too). We will keep the goods rolling them out as the day goes along!
Bake Sale Regulations: Due to MA State Law, we are unable to accept baked goods needing refrigeration. All custards, cream-fill pastry, or cheesecake are designated PHFs… those are Potentially Hazardous Foods to you and me apparently.

"This is a bake sale extraordinaire. It's like an amazing old-fashioned multi-generational Thanksgiving with excitement and gratitude and deliciousness all mixed in… The main difference is the green turkeys are alive and well and gobbling away over by the other Barnyard Beauties!"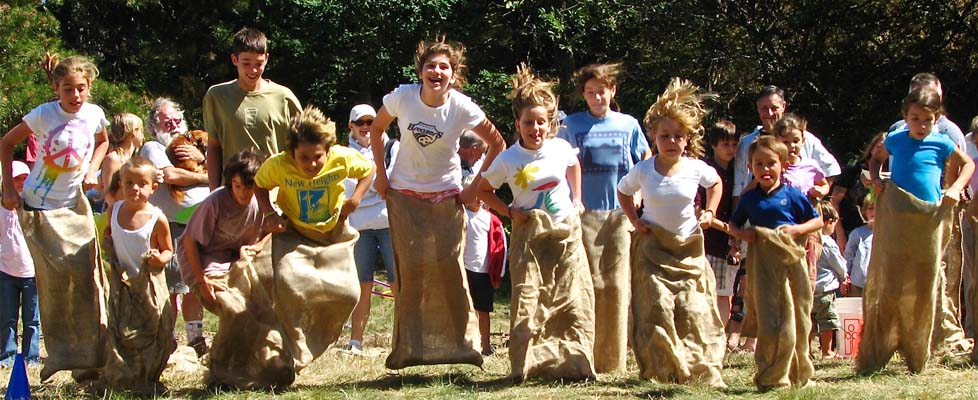 Kids' Events at the Truro Agricultural Fair
Enter our Competitions
Every child who participates in a competition wins a yellow ribbon, but blue ribbons are rare and sought after – and create lifelong memories! You can pre-register your child's animal, vegetable or pie for the Barnyard Beauty, Harvest or Pie-Baking Contests. The Pie-Eating Contest registration is done the day of the fair – be sure to sign up early! Games and other activities are on a first-come, first-served basis as our volunteers deem best.
Contests:
Barnyard Beauty Contest
Win a ribbon for your favorite farmyard friends or come say hello and vote for your favorite ducks, hens & roosters, rabbits, sheep, pigs, alpacas and who knows who else. BYO farm animal!
Harvest Contest
Cut that massive sunflower you've been watering all summer and bring it down to the Harvest Contest! Or… do you have the longest cucumber on Cape Cod?!  Lots of other categories as well – just enter your home (farm) harvested goods to win!
Pie-Eating Contests
Heats start on the hour at 11.
Big kids (grown-ups) at 3:00!
Games with Truro Recreation:
Come play from 10am to 12pm:
Burlap Sack Race
Three Legged Race
Bean Bag Toss
Egg Balancing on Spoons
Bobbing for Apples
and more…
And don't forget the:
Pony Rides
Face Painting
Art Making
Turnip Bowling
Crafts
Hula-hooping and lots & lots more!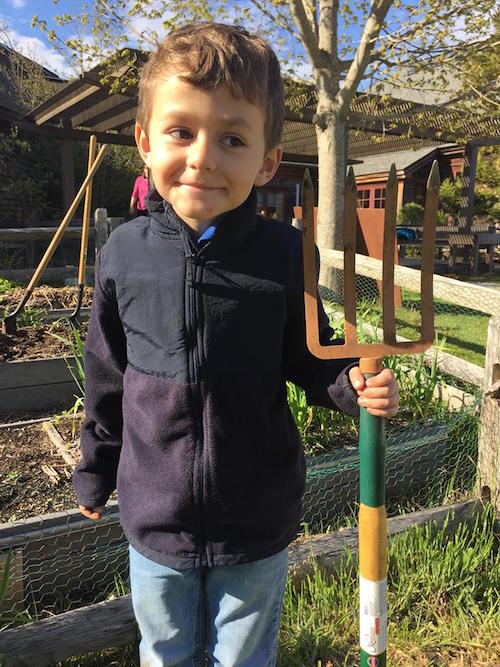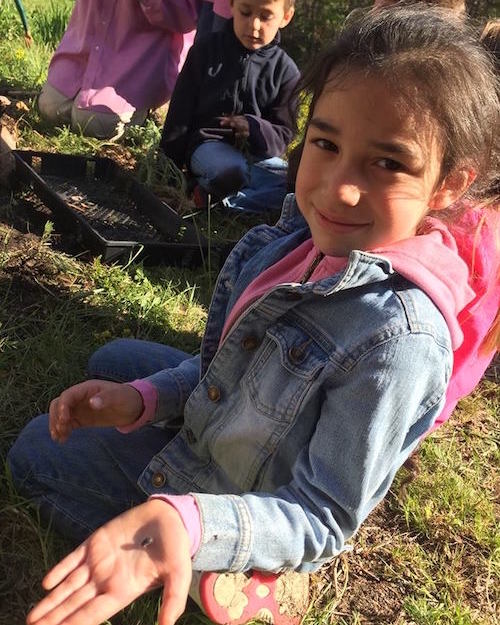 Educate at the Truro Ag Fair
The Truro Agricultural Fair celebrates Barnstable County's agriculture, aquaculture, fishing and farming and educates about the health of our bodies, community and environment. In the spirit of collaboration we invite you to join us in encouraging each of our fairgoers to support our local food system, community health and/or environmental sustainability. If you would like to educate at the fair, please fill out the downloadable application and send it to us!
The Agricultural Fair Silent Auction
You can't find these experiences anywhere else! From a painting of Pamet Harbor by Robert Cardinal, to a dinner cooked for you and your friends by Chef Michael Ciraldi, to a lobstering charter (keep your catch!), to a sunset dune tour, these experiences are what make the Outer Cape an extraordinary place to be. Come peruse the generosity of friends and neighbors and bid on an adventure. Support Sustainable Cape while giving yourself something wonderful to look forward to in the coming year!
If you can't make the silent auction on the day of the fair, use our Absentee Bidder Form to bid on our top items.
This Year's Donors: Please Support Our Supporters!
Agway
Anonymous
Arnold's Lobster & Clam Bar
Art's Dune Tours
Bayberry Gardens
Billingsgate Charters
Blackfish
Bliss! Frozen Yogurt
Bookstore Restaurant
Box Lunch Truro
Box Lunch Wellfleet
Brattle Book Shop
Breakaway
Cafe Heaven
Cape Air
Cape Cod Kombucha
Cape Cod Organic Farm
Captain's Choice Restaurant
Ceraldi Restaurant
Chequesset Chocolate
Conservation Framing
Curiouser & Curiouser
Dave's Greens
Deborah Smulian, In Mind & Body
Dolphin Fleet Whale Watch
Fine Arts Work Center
Frying Pan Gallery
Gary Sharpless
Hearts Path Healing, Beth Goldstein
Hersheldon's Leather
Hyatt Regency, Boston Harbor
Jeff & Marilyn Blaustein
Jewelry Studio of Wellfleet
Jim Rondeau
Jobi Pottery
Jody Craven Jewelry
Kacie Loparto
Karoo Restaurant
Kiley Court Gallery
Lisa Ventre Hats
Liz's Cafe
Lobster Pot Restaurant
Marmara Imports
Michael Rose
Nathalie Ferrier
Nestwood Farms
Nicole Cormier
Out There Organics
Pamet Harbor Club
Payomet Performing Arts Center
PJ's Family Restaurant
Provincetown Art Association and Museum
Provincetown Theater
Purl
Renegade Bodyworks
Sarah Naciri
Sarah Worman Art
Shoal Hope Ciderworks
Snowy Owl Coffee Roasters
Spindler's, Provincetown
Sunbird Kitchen
Sweet Daisies
The Captain's Daughters
The Customs House
The Fox & Crow Cafe
The Mayflower Restaurant
The Mew's Restaurant
The Squealing Pig
Thomas A. Watson, Artist
Topside Cottages
Truro Yoga
University Archives
Van Rensselaer's Restaurant & Raw Bar
Waters Edge Cinema
Wellfleet Crafts
Wellfleet Harbors Actors Theater
Yoga East Provincetown